Volkswagen Goes Digital for Driver Cockpit
Volkswagen is constantly striving to push the automotive world forward in terms of technology. One of the most exciting innovations included in modern Volkswagen models is Volkswagen Digital Cockpit. What is the Volkswagen Digital Cockpit? The Volkswagen Digital Cockpit is a fully customizable high-resolution display, currently available on many new Volkswagen models. This innovative system provides all of the essential information you'll need when driving around in a safe, driver-friendly manner. You can think of it as a digital version of the traditional dashboard gauges, but it is actually much more than that.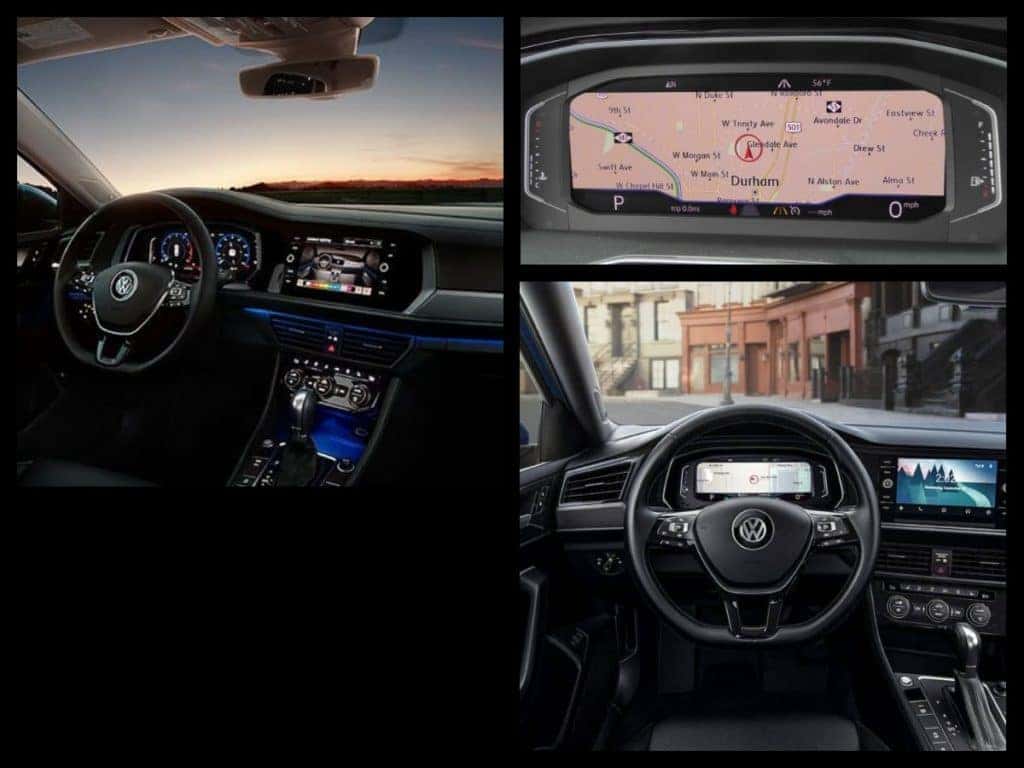 Volkswagen Digital Cockpit is a digital gauge cluster which is highly configured to display different types of vehicle information. This 12.3-inch display has a resolution of 1440 by 540 pixels, making the image sharp, clear and readable for the driver's convenience. Available displays include a speedometer, tachometer, fuel economy information, driving range, compass, altimeter, driver assistance features, phone calling and navigation features. Drivers with compatible smartphones can even integrate their device with the digital display to browse through contacts and call history.
The best part of the Volkswagen Digital Cockpit, is that it is fully customizable. Through easily accessible steering wheel buttons, drivers can change the digital gauges to display whatever information is currently most applicable. Your standard displays are naturally going to show your tachometer and speedometer, along with gear selection and speed. In addition to your Auto and Classic displays, you can customize three additional views that can be quickly accessed. You might set up special trip displays to see what your fuel economy is like or how long the trip takes to drive. Whatever information is most important to you then becomes front and center for a safe and easy drive.
If you would like to take a look or have any questions on the Volkswagen Digital Cockpit, stop in at our North Bismarck location or visit us at BismarckMotorCompany.com. You can also find us on Facebook and Instagram for vehicle updates and tutorials.