Rod's Top 3 Pre-Owned Vehicles on the Lot Right now!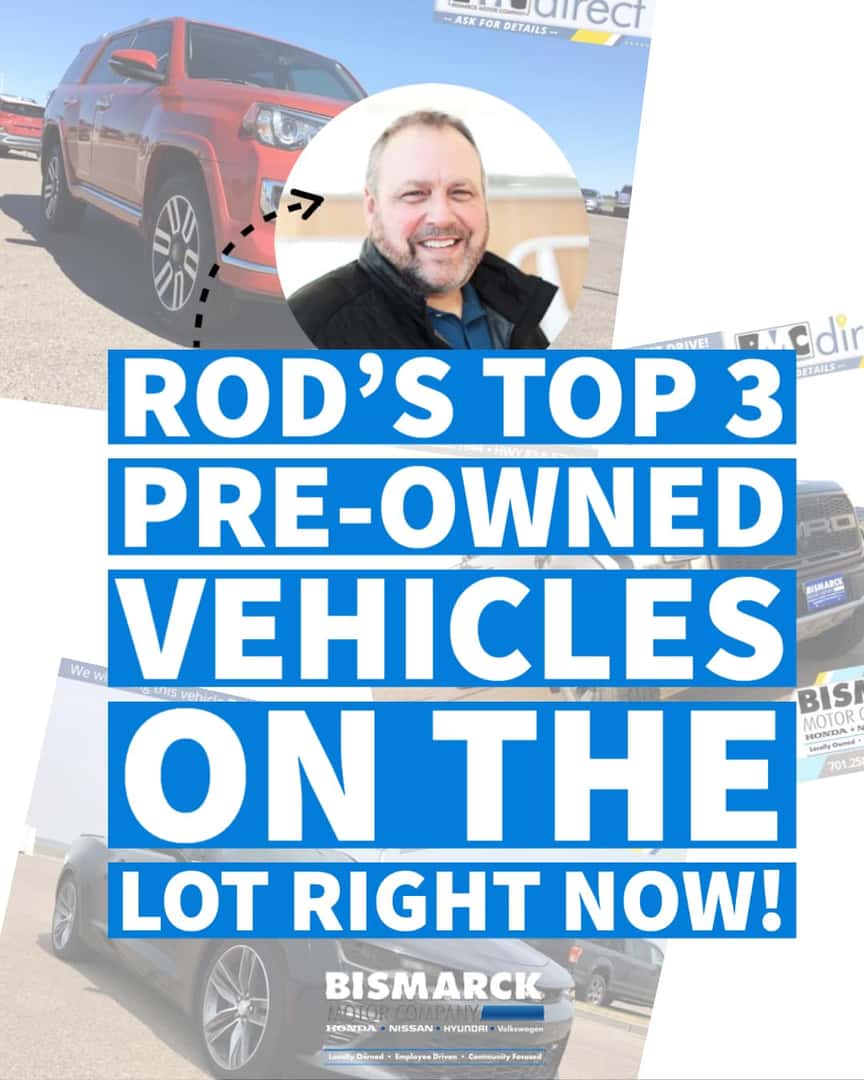 If you know Rod Sandvig, you know Rod Sandvig knows used cars.
We're lucky to have Rod, 30-year car business veteran, as our used car manager – he's constantly searching locally and nationally to assure we have the right vehicles on our lot when you need them the most….which is NOW!
Rod picked out 3 of his TOP PICKS for used vehicles on the lot right now – check them out below!