Bismarck Motor Company receives Nissan Award of Excellence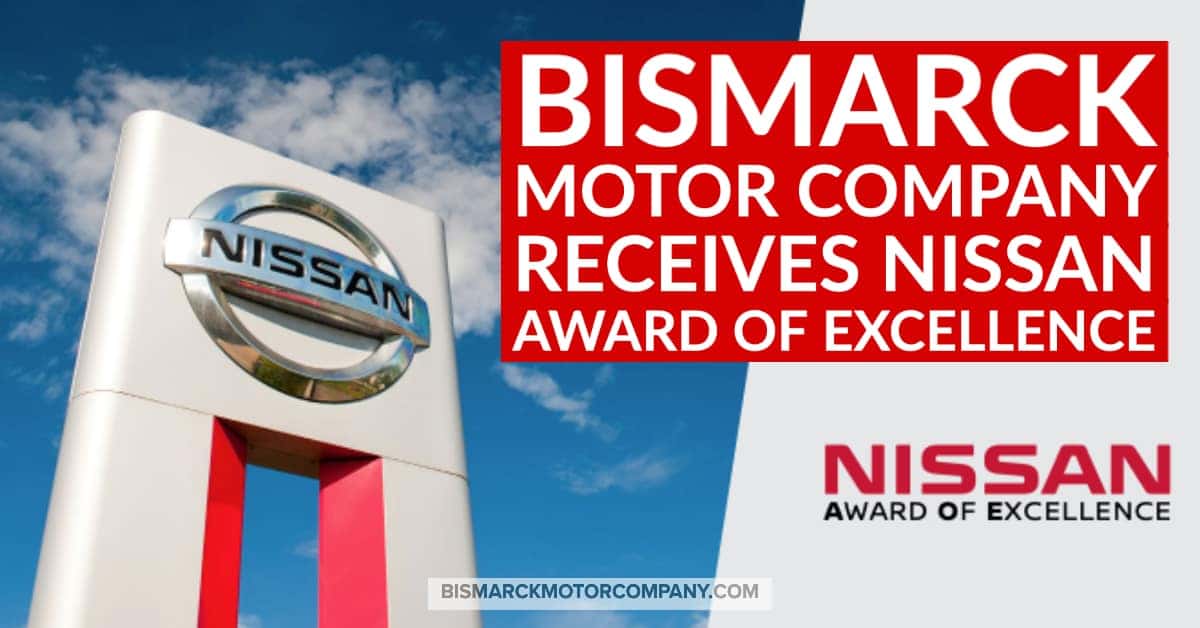 Bismarck Motor Company is proud to announce we have received the 2019 Nissan Award of Excellence by Nissan, an award that recognizes and rewards individual Nissan dealerships and dealership employees for outstanding performance results in sales, customer satisfaction, and owner loyalty. We are honored to receive this award that shows our commitment and dedication to our customers.
Thank you to our loyal guests and dedicated employees for making this prestigious award possible. We couldn't do it without you!
Nissan Award of Excellence Program Eligibility
Dealerships must meet a number of criteria to participate in the Nissan Award of Excellence program. The award is not given to everyone and only the top dealerships that meet the following conditions can receive the award.
Dealerships must be an authorized, eligible Dealership of Record.
100% Certification via Virtual Academy is required for all Dealer Personnel by program end to be eligible.
Dealerships must be an active member of the Regional Marketing Program.
Dealerships must successfully pass Customer Experience Excellence standards in accordance with the Owner First Fund Official Program Rules.
Dealerships must achieve 100% or greater on the State Sales Effectiveness Report.
The dealer must be in Good Standing with Nissan North America.