Celebrating Women in the Workplace | Rebecca Wilhelmi
Women's History Month – Celebrating Women in the Workplace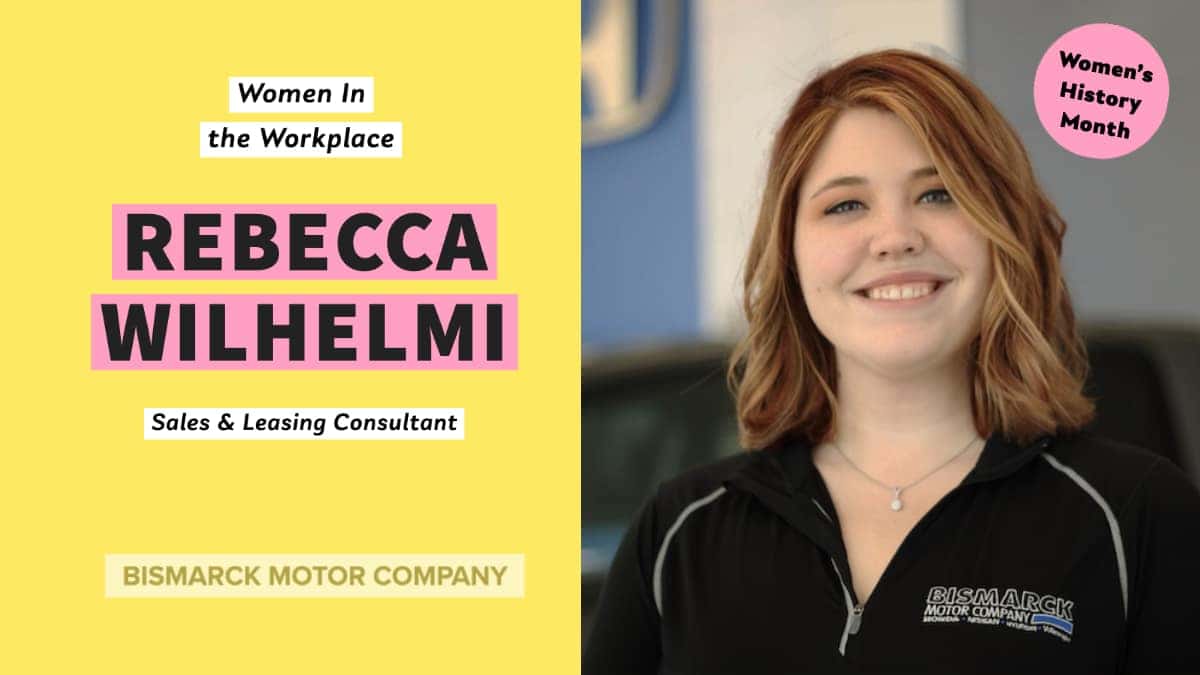 Rebecca Wilhelmi | Sales & Leasing Consultant 
Who is the most influential woman you know? How do they inspire you?
My mother has always been a huge influence into who I am as a person, but I also feel so lucky to be surrounded by amazing women daily at BMC.  These women inspire me to be the best I can be, not just for myself but for them as well.
How do you wish to inspire others?
I want to inspire people to feel like they can be themselves around me. I try to be my authentic self with everyone so they will be unafraid to be themselves in return. So much of the time we hide who we are because we are afraid people won't like us. we rarely stop to think that these things that make us who we are might be the reason they like us even more.
What is your personal motto?
Be somebody that makes everybody feel like somebody.
What advice do you give to other women paving their way in the workplace?
Stand up for yourself and your happiness. There is a quote that I feel embodies that sentiment and it's "Compromise where you can. Where you can't, when everyone is telling you to move, it is your duty to plant yourself like a tree and say, 'No. You move.'"