Celebrating Women in the Workplace | Chelcie Williams
Women's History Month – Celebrating Women in the Workplace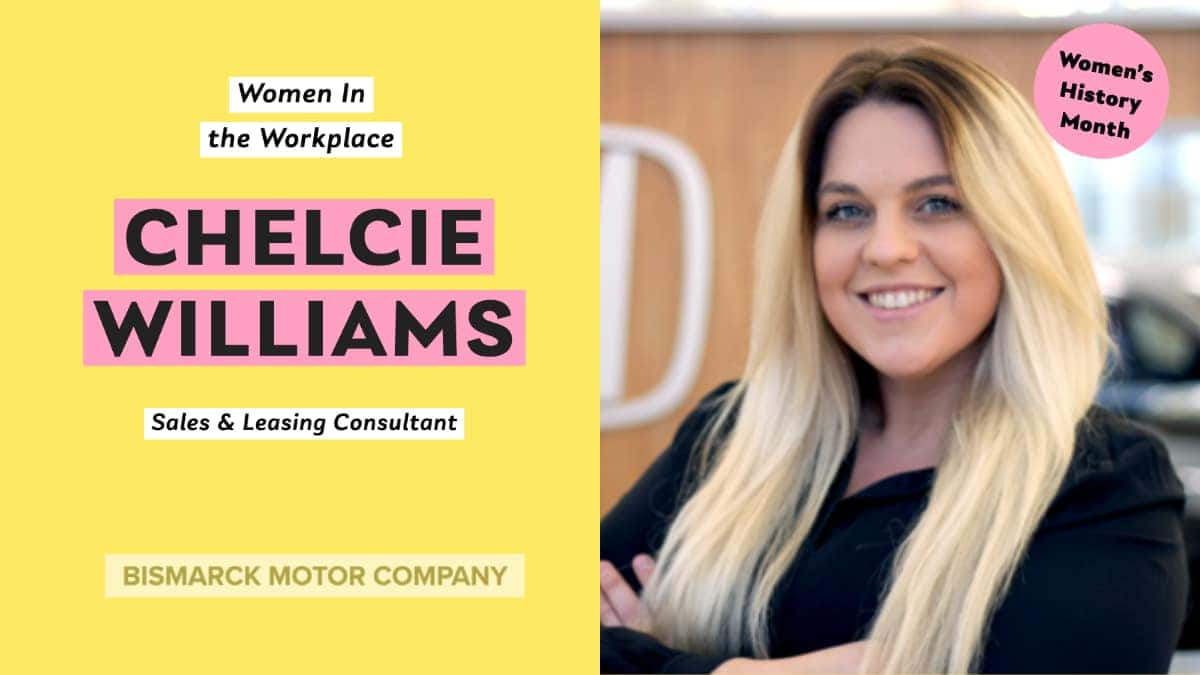 Chelcie Williams | Sales and Leasing Consultant
Who is the most influential woman you know? How do they inspire you?
That would have to 100% be my mom, because this woman taught me how to be the strong, caring, and independent woman that I am today and to never back down from anything that inspires me. I also am inspired by my two younger sisters though, because these two have always influenced me to try and be the best version of myself in more ways that I can count – by being patient when I thought I didn't have any patience left, how to be strong during the times I felt I didn't have any strength, and to always see the good in any type of situation that might happen.
How do you wish to inspire others?
I wish to inspire others by always trying to have a positive mindset every single day. Having a great attitude and spreading that happiness and positivity always makes every day more fun and exciting, plus you never know who needs that smile of high five at that time frame!
What is your personal motto?
I try to always see the positive in every day. Enjoy the little moments. I know its cliché but literally HAKUNA MATATA- no worries to those little things that can ruin your mood or day.
What advice do you give to other women paving their way in the workplace?
To just being confident! Be confident in yourself that you can be the best that you can be in any task or job that you take on!