5 Interior Car Cleaning Tips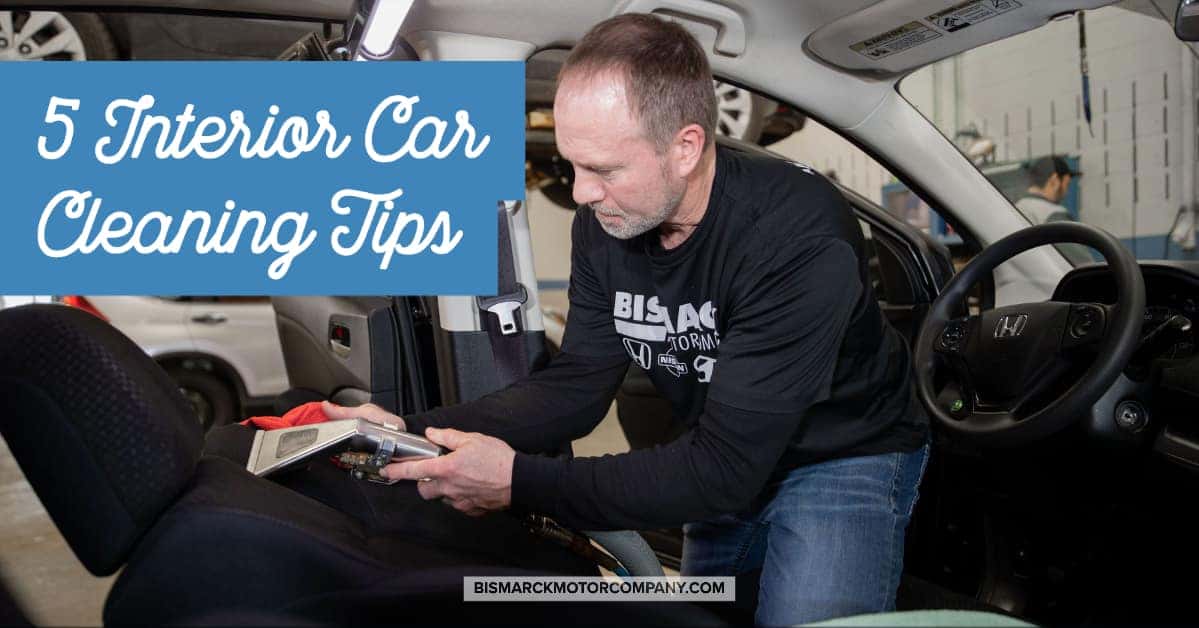 Do you have the itch for spring cleaning and ready to give your a car a deep clean? (Don't forget you can leave this up to our experts by visiting our BMC Detail Center!) But if you're up to the task while you're social distancing, check out these strategies to help make your car's interior squeaky clean!
REMOVE ALL TRASH – Every time you leave your car throw the trash away! Trash is the biggest mess maker leading to mystery odors, spills, crumbs, and stains.
WIPE DOWN GLASS AND MIRRORS WITH MICROFIBER TOWEL – Microfiber towels do wonders on glass and mirrors! If your windows are relatively clean, no need to use a glass cleaner.
DETAIL VINYL & DOOR JAMS – Use a damp towel to wipe down door jams and sills. Again a microfiber towel does excellent for this task, leaving a lint-free, dust-free finish.
CLEAN AIR VENTS – Get every nook and cranny by using things like a cotton swab, toothbrush or the vacuum attachment!
REMOVE CAR MATS – Pull out your floor mats, give them a good shake and brush off the dirt and/debris.